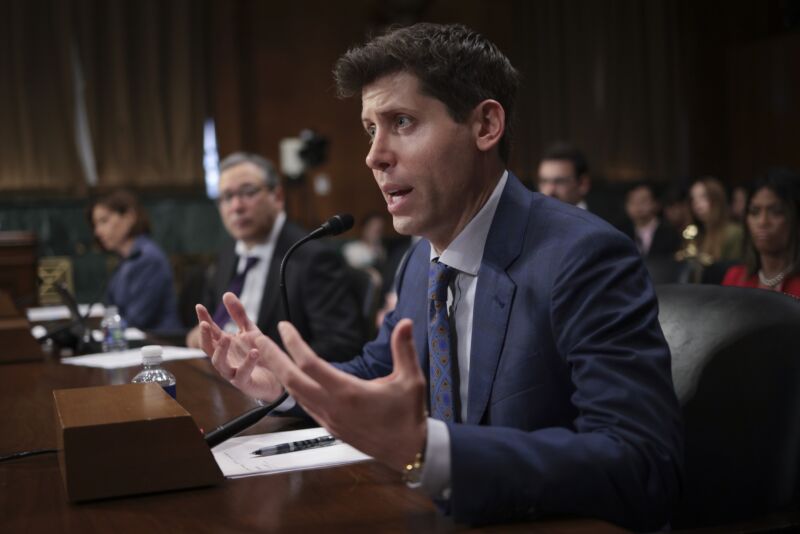 OpenAI, the company behind ChatGPT and DALL-E, announced Friday that co-founder and CEO Sam Altman will be departing the company and vacating his seat on the board. CTO Mira Murati has been appointed interim CEO effective immediately, according to a blog post from the board of directors.
"Mr. Altman's departure follows a deliberative review process by the board, which concluded that he was not consistently candid in his communications with the board, hindering its ability to exercise its responsibilities," the blog reads, in part. "The board no longer has confidence in his ability to continue leading OpenAI."
"We are grateful for Sam's many contributions to the founding and growth of OpenAI," the board writes in a prepared statement. "At the same time, we believe new leadership is necessary as we move forward."
OpenAI also announced that Chairman of the Board Greg Brockman will be stepping down from that role but staying with the company.
Altman was the keynote speaker at OpenAI's DevDay just last week, making today's announcement seem rather sudden to those outside the company. Altman has served as an important public face for OpenAI and the entire artificial intelligence sector since helping to found the company in 2015.
Earlier this week, Altman told the Financial Times that the company was pursuing "how to build superintelligence" and future versions of the GPT model that could perform more complex actions.
"We will make these agents more and more powerful… and the actions will get more and more complex from here," he said. The amount of business value that will come from being able to do that in every category, I think, is pretty good.
As news spread of the firing on social media, former Google CEO Eric Schmidt publicly vouched for Altman, saying, "Sam Altman is a hero of mine. He built a company from nothing to $90 billion in value and changed our collective world forever. I can't wait to see what he does next. I, and billions of people, will benefit from his future work—it's going to be simply incredible. Thank you @sama for all you have done for all of us."
About 20 minutes later, Altman himself posted a statement on the social media network X, saying, "I loved my time at openai. it was transformative for me personally, and hopefully the world a little bit. most of all i loved working with such talented people. will have more to say about what's next later."
This is a breaking story and will be updated as more information becomes available.