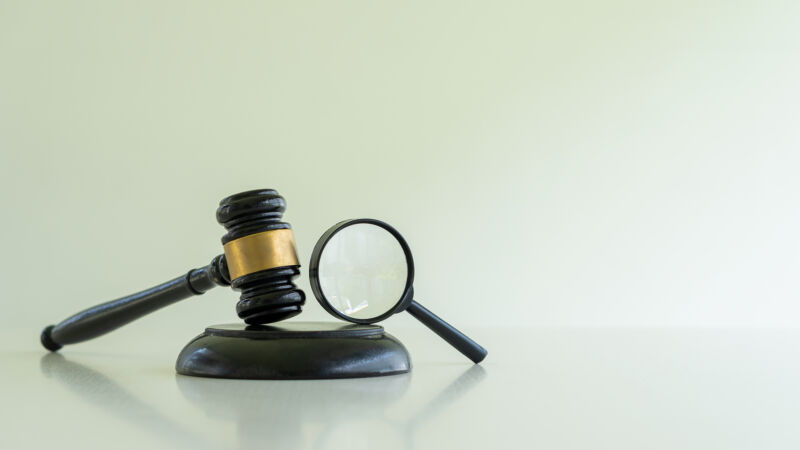 Today, DC-based US District Court Judge Amit Mehta will hear opening arguments in a 10-week monopoly trial that could disrupt Google's search business and redefine how the US enforces antitrust law in the tech industry.
The trial comes three years after the Department of Justice began investigating whether Google—currently valued at $1.7 trillion—potentially abused its dominance in online search to make it nearly impossible for rival search engines to compete. Today, Google controls more than 90 percent of the search engine market within the US and globally, and this has harmed competitors and consumers, the DOJ argued, by depriving the world of better ways to search the web.
"Google's anticompetitive conduct harms consumers—even those who prefer its search engine—because Google has not innovated as it would have with competitive pressure," the DOJ wrote in a pre-trial brief filed on Friday.
This trial will be "the federal government's first monopoly trial of the modern Internet era," The New York Times reported. For officials, the trial marks a shift away from opposing anti-competitive tech mergers and acquisitions—which attempt to stop tech giants from getting even bigger in desirable markets. Starting with this trial, officials will now begin scrutinizing more closely than ever before how tech giants got so big in the first place.
No one's sure yet if today's antitrust laws can even answer some of the latest emerging questions about tech competition. Last year, Congress recommended changes to strengthen antitrust laws, including by directly prohibiting abuse of dominance. But rather than wait for lawmakers to update laws, the DOJ is treading aggressively into new territory and might even become emboldened to break up some of the biggest tech companies—especially if the DOJ proves that tech giants have carefully built their businesses to shut out competition, as it's accused Google of doing.
"Google has entered into a series of exclusionary agreements that collectively lock up the primary avenues through which users access search engines, and thus the Internet, by requiring that Google be set as the preset default general search engine on billions of mobile devices and computers worldwide and, in many cases, prohibiting preinstallation of a competitor," a 2020 DOJ press release announcing the lawsuit said.
In Google's case, the DOJ has alleged that Google pays billions to browser developers, wireless carriers, and mobile phone makers to drive users to Google by agreeing to exclusively feature Google as the default search engine. Competing search engines will likely never be able to afford to outbid Google and form their own agreements, the DOJ argued. And denying them prominent placements across nearly every distribution channel prevents Google's rivals from reaching a broader scale of users and collecting a wider range of data that's needed to improve their search products. Google's market share is already too great for any rival to catch up, the theory goes, and Google has allegedly invested lots of money to keep it that way.
A nonprofit advocating for strong enforcement of antitrust laws, the American Economic Liberties Project, cited a recent estimate that "suggests Google paid over $48 billion in 2022 for these agreements." The nonprofit claimed that Google's outsize investment in these agreements was a red flag signaling a power grab and "as a result, search competitors who can't afford to cut billion-dollar checks to make their search engines accessible face an insurmountable barrier to entry." The DOJ agrees.
For Google, paying for those agreements has always been worth it, but the DOJ's attack on Google's key business strategy could end up costing Google big. If Google loses the trial, the search giant risks paying damages, potentially being forced to change its business practices, and possibly even being ordered to restructure its business. Among other remedies, the American Economic Liberties Project and a coalition of 20 civil society and advocacy groups recommended that the DOJ order the "separation of various Google products from parent company Alphabet, including breakouts of Google Chrome, Android, Waze, or Google's artificial intelligence lab Deepmind."
Although the trial starts today, the DOJ and Google started sparring earlier this year, when the DOJ accused Google of routinely deleting evidence and Google denied that anything important was deleted. Ahead of the trial, the DOJ and Google have already deposed 150 people, but the trial will call upon even more witnesses, potentially exposing parts of Google's core businesses and—because Apple signed an agreement to make Google a default search engine on iPhones—also Apple's. The testimony about trade secrets could be so sensitive that Apple executives requested the court block their testimony, but they were recently denied that request, Reuters reported.
The trial will be decided by Judge Mehta, and not a jury. To defend its search business, Google hired John E. Schmidtlein, a partner at the law firm Williams & Connolly, who will face off against the DOJ's head of antitrust, Jonathan Kanter.