A sprawling Hill Country ranch has hit the market asking $45 million, offering a wide-open expanse amid the fast-developing stretch between Austin and San Antonio.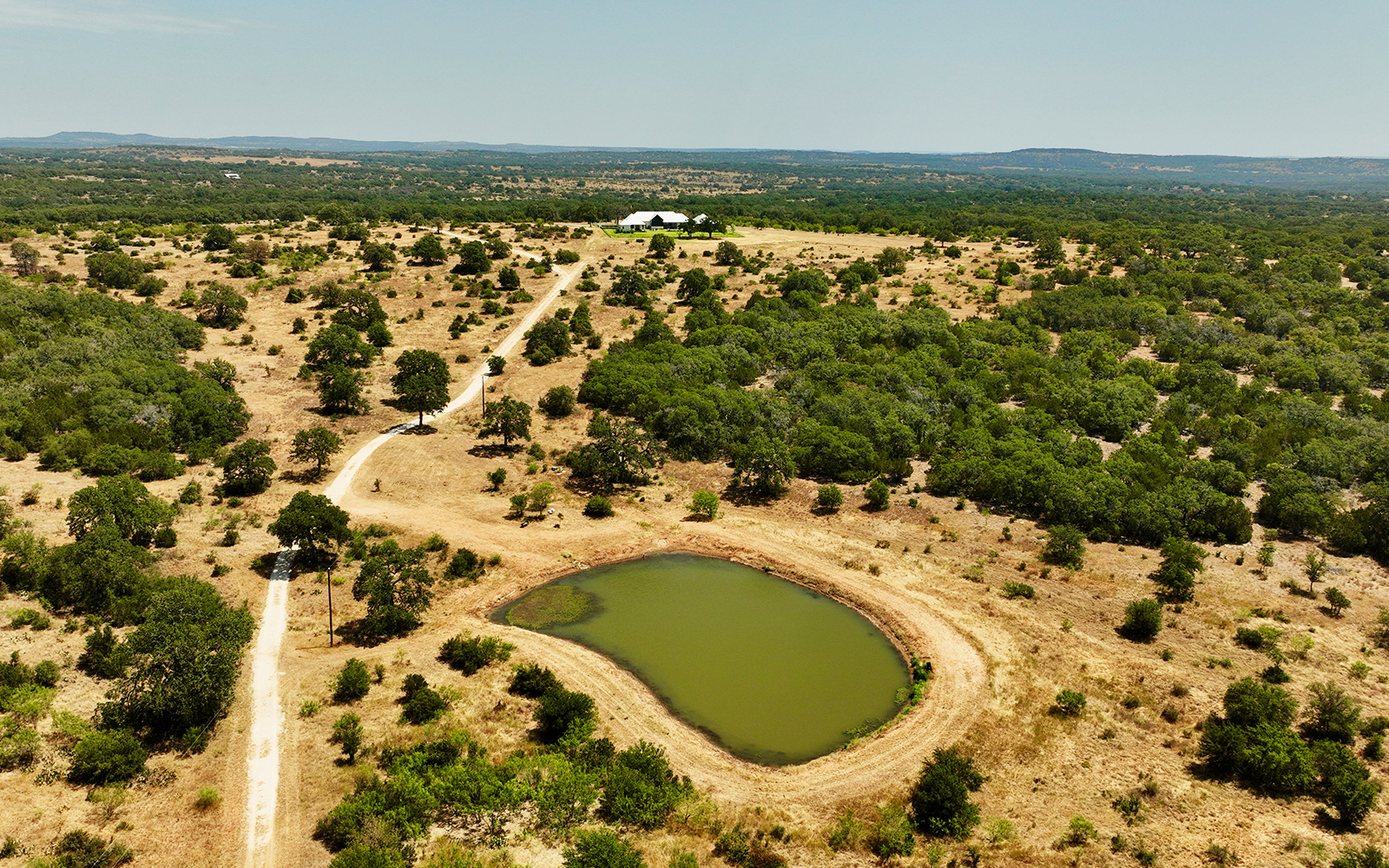 River Oak Ranch sits on 1,560 acres at 6180 Cypress Mill Road, about 40 miles from Austin and 65 miles from San Antonio. The property has its creature comforts, with a 5,000-square-foot home, multiple barns and four miles of newly paved roads. But its most unique aspect is natural: 1.3 miles of Pedernales River frontage, including a 20-acre natural lake formed by the river in the middle of the property. 
"You can drop a boat in it, fish it, kayak it, snorkel," said Robert Dullnig, the ranch's listing agent.
One barn on the property is meant for cleaning game, likely deer from the herd of whitetails on the property. Another barn has a full gym inside it, and the riverside cabana is stocked with a full bar. 
Dullnig said ranch brokerage listings of this size or larger are more common in south Texas, and  this type of property rarely hits the market in the Hill Country. The obvious places to look for a buyer are Austin and San Antonio, but his firm will market the property around the globe. 
While the ranch market has cooled off since its 2021 heights, there have been a number of high- profile sales in recent months, and Dullnig said he thinks the market is still healthy. 
"The 2021 market was something we might not see again ever, but if you throw that year out and look at 2016 all the way to now, we have continued each year to have a higher sales volume than before," Dullnig said. 
In recent weeks, former NFL star Terry Bradshaw sold his North Texas ranch after it spent five years on the market. Oil magnate T. Boone Pickens' ranch sold last year for $170 million.